Share:
Share:
Partnering for conservation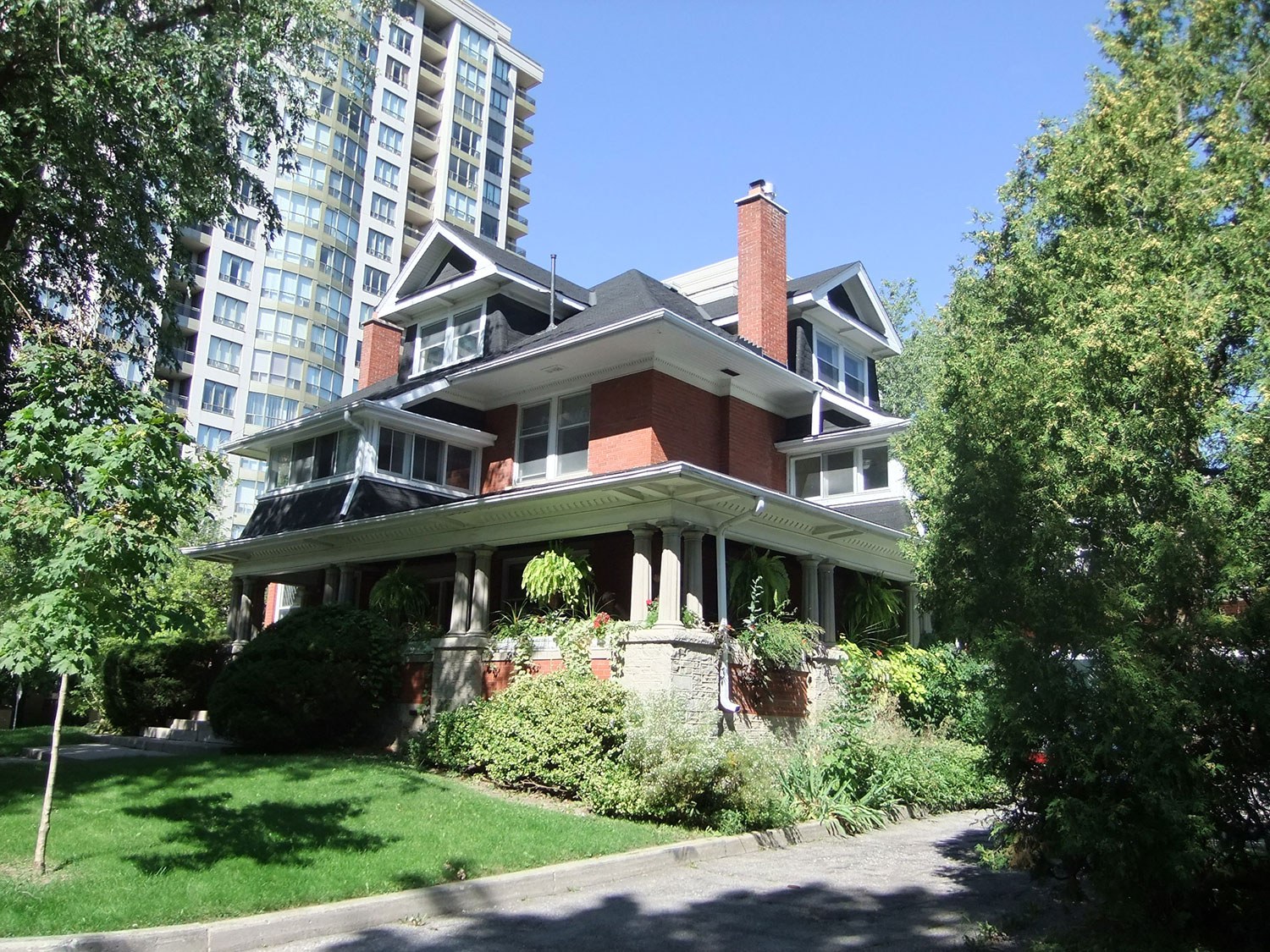 "With 2013 marking both the 125th anniversary of the Ontario Historical Society (OHS) and the 100th anniversary of the John McKenzie House, this easement is indeed a timely victory for all Ontarians. It represents an important step forward for the OHS in its over 20-year campaign to preserve this valuable heritage asset for current and future generations."
Rob Leverty, Executive Director, Ontario Historical Society
By


Erin Semande
Buildings and architecture, Arts and creativity
Published Date:06 Sep 2013
Photo: The 1913 John McKenzie House
The Ontario Heritage Trust has a number of conservation tools available to protect and preserve heritage throughout the province. Conservation easements are voluntary legal agreements between heritage property owners and the Trust that protect significant features of a property.
Recently, the Trust and the City of Toronto completed an easement agreement to protect the provincially significant John McKenzie House in North York. Located at 34 Parkview Avenue, John McKenzie House is owned by the City of Toronto and leased to the Ontario Historical Society (OHS) as its head office. The easement will protect the impressive Edwardian classical-style house constructed in 1913, as well as the attached coach house (1918), milk house (1907), stable (1915), the McKenzie Parkette and community garden.
The house is representative of a significant economic pattern that occurred across the province – the subdivision, sale and development of farmland to residential neighbourhoods. In 1912, John McKenzie began dividing his farmland for development and created one of the earliest Willowdale subdivisions. McKenzie's large Edwardian classical house was one of the first to be constructed in the newly surveyed subdivision. McKenzie continued to farm on a smaller scale, retaining a milk house and constructing a stable – two buildings that hearken to North York's farming roots.
Descendents of the McKenzie family lived in the house until the 1970s. By the 1980s, it was in the hands of a developer and then the City of North York, which planned to demolish the buildings for road construction. The OHS lobbied to retain the buildings and the City agreed to relocate the proposed road. In 1993, the OHS proposed the restoration of the property as its headquarters, which resulted in a long-term lease agreement with the City.
Today, much of the area surrounding John McKenzie House is heavily developed with highrise condominiums lining nearby Yonge Street. The easement will ensure that the heritage features of the property – including the buildings and its open space – are preserved for present and future generations.
Previous article
Next article
Photos © Ontario Heritage Trust, unless otherwise indicated.
Photos © Ontario Heritage Trust, unless otherwise indicated.