Collections for the people: The Government of Ontario Art Collection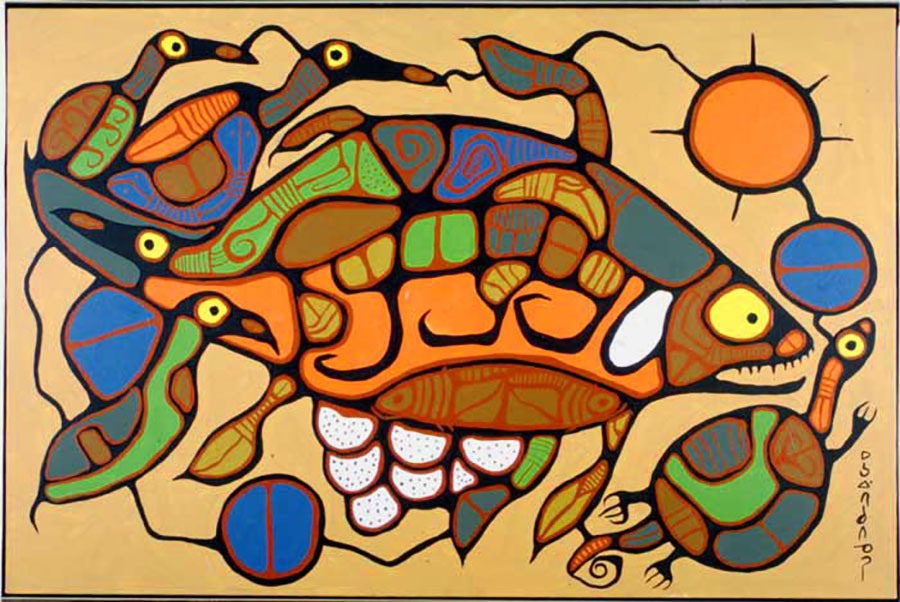 "The Ontario Heritage Trust's own art collection speaks to the spirit of collecting and the inspiration of Ontario's artists and landscapes. For example, at Fulford Place in Brockville, the second floor of the mansion – which housed the bedrooms for the family and their guests in Edwardian times – also functioned as an art gallery. Varied in subject matter and media, the Fulford art collection features more than 200 pieces, hanging side by side with family portraits, bronze sculptures, seascapes, religious and genre paintings."
Of outstanding national and provincial significance, the Government of Ontario Art Collection at the Archives of Ontario began in the mid-19th century. It is comprised of approximately 2,600 works of art, including paintings, murals, works on paper, indoor and outdoor sculptures, textiles, antique furnishings and decorative objects, located in over 75 government buildings across the province.
The collection's subject matter ranges from portraits of former premiers, speakers and lieutenant governors, pen-and-ink drawings by C.W. Jefferys commissioned by the Ministry of Education for textbooks, Aboriginal works from the Woodlands School and Six Nations, Group of Seven paintings by J.E.H. MacDonald and Arthur Lismer, to contemporary mixed media pieces by members of the Ontario Society of Artists, to name just a few.
In 1856, the first collector – Egerton Ryerson – was allocated $500 to purchase "artistic objects of taste" for Toronto's Educational Museum. These days, most works enter the collection through donation or transfer.
The Ontario Society of Artists (OSA) donated generously in 2005, 2007 and 2012. The OSA has a long-standing history with the provincial art collection. Donations started in 1872, the OSA's founding year. Since then, hundreds of the group's works have become part of the collection. These donations provide a true snapshot of the province's culture, landscape and people. OSA works depict a breadth of subjects in a variety of traditional and contemporary media, by both well-established and emerging artists from across Ontario.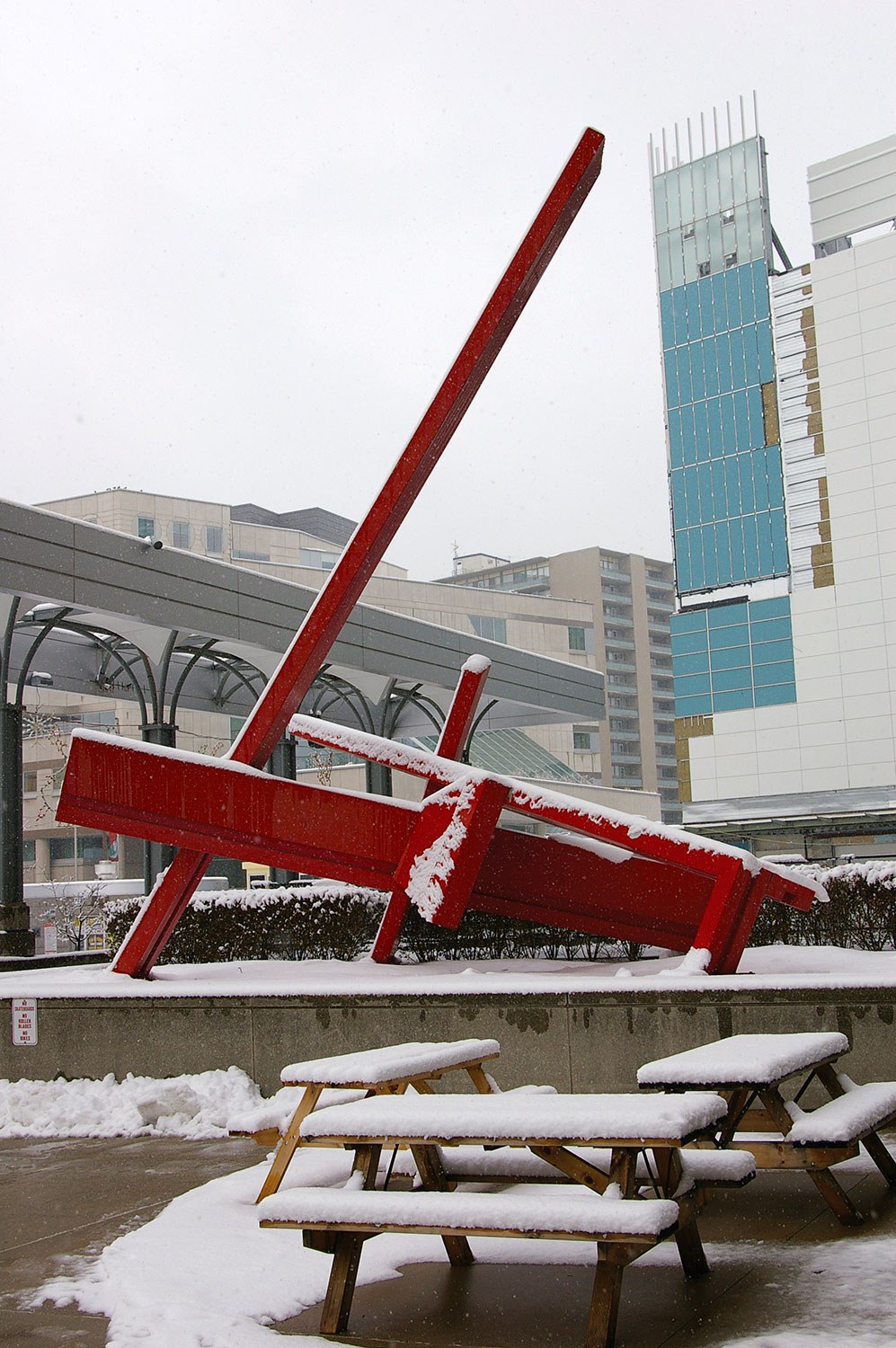 Photo: Space Composition Red, c. 1978, by Haydn Llewellyn Davies. Aluminum, 1097.3 x 609.6 x 548.6 cm. Government of Ontario Art Collection, Archives of Ontario, 623850.
The Pioneer, 1784, c. 1926, by Charles William (C.W.) Jefferys. Watercolour on paper, 71.4 x 51.4 cm. Government of Ontario Art Collection, Archives of Ontario, 623327.
Due to the size and scope of the Government of Ontario Art Collection, there are conservation challenges to be dealt with on a regular basis. Condition of the artworks can be affected by building renovations and closures. A recent acquisition facing this type of challenge was a collection of over 50 pieces by Moma Markovich that were commissioned by the Ministry of Natural Resources in the 1960s to illustrate Ontario's industrial and engineering feats throughout the 20th century in logging, mining, firefighting and other conservation authority program efforts. These artworks were held in temporary storage crates, awaiting a reinstallation that could not be completed. In 2012, the works were transferred to the Archives of Ontario where they are undergoing conservation and reframing so that they can once again be viewed by the public.
When the Archives of Ontario moved to its new facility on York University's Keele campus in 2009, the collection's storage conditions improved dramatically. Works in storage or awaiting conservation are safe in a climate-controlled vault environment, built specifically for art storage. State-of-the-art rolling racks for oversized pieces, storage shelves and flat storage cabinets were all designed to meet the needs of the collection. Temperature and humidity are monitored constantly to ensure a consistent environment, keeping the works in an optimal state for long-term preservation.
Not all works can be stored, however, in a climate-controlled vault in anticipation of conservation or repair. This means that some onsite, large-scale conservation projects must be undertaken. Indoor and outdoor murals and sculptures installed at government office buildings and courthouses generally require this type of attention. In 2011, a major restoration project was undertaken to repaint one of the collection's outdoor public sculptures in Windsor. Space Composition Red by Haydn Llewellyn Davies (1921-2008) was originally commissioned in 1978 to augment the area outside a government office building. Composed of angled aluminum beams, the sculpture began to rust and discolour over time. Because of its prominent downtown location, there was increased public demand for its revitalization. A team of professional art restorers stripped and cleaned the metal surfaces before repainting the work in the original red enamel paint – a finish often used on aircraft exteriors. This restoration project stands as an example of best practices for the conservation and long-time maintenance of public art in Ontario.
Conserving and documenting existing artworks is a key part of the collection's mandate. Of equal importance is the acquisition of new works that promote and showcase contemporary Ontario artists. Together, these efforts enhance the public environment in and around government buildings, and make art accessible to Ontarians now and for future generations.
Previous article
Next article