Archeological treasure in a provincial park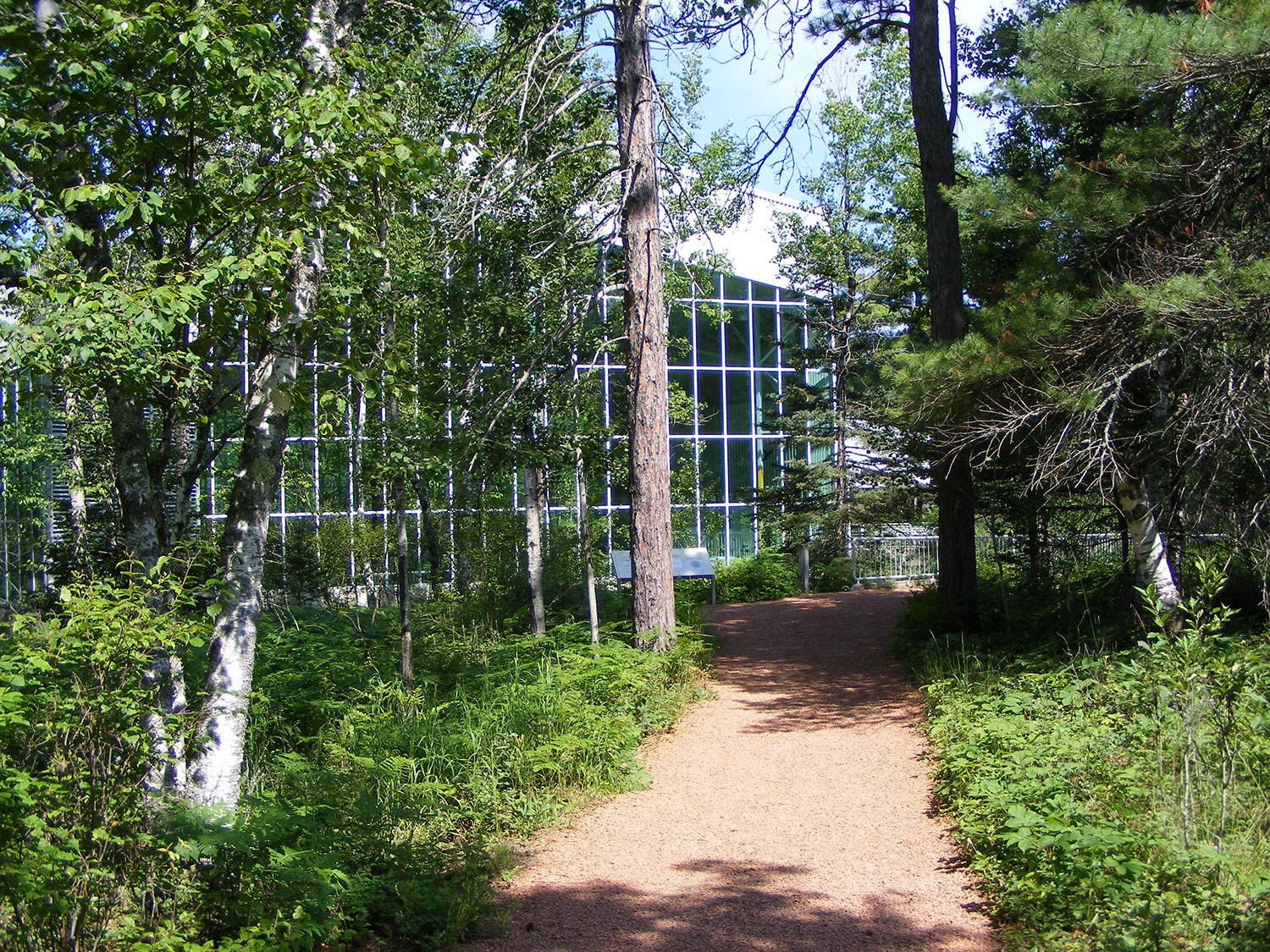 "The Peterborough petroglyphs are the largest known concentration of Aboriginal rock carvings in Canada with over 900 images representing a wide variety of animal and human forms, as well as abstract and symbolic artistic expressions. They provide evidence of the rich spiritual life of the Algonkian peoples who carved them between 900 and 1400 A.D. A sacred site, the park is operated by Ontario Parks with Curve Lake First Nation as the spiritual custodians (who refer to the site as "Kinomagtewapkong" or Teaching Rocks). Curve Lake operates the visitor centre to communicate the spiritual significance of the Teaching Rocks."
Reprinted with permission (Windspeaker, Volume 28, Issue 4, 2010)
North America's largest collection of petroglyphs remained undisturbed for centuries. Then in 1954, three geologists out on a survey discovered these strange rock carvings on an outcrop of crystalline marble/limestone hidden deep in the boreal forest, right on the southern edge of the Canadian Shield.

The press was alerted, but the images remained untouched until 1967 when two experts from Trent University revealed that over many centuries, nomadic First Nation people had carved more than 900 petroglyphys into a 24.6 m x 14.6 slab of rock, deep in the forest 40 km from Peterborough, Ont.

Most petroglyphs, which are small figures carved in rock depicting everyday life, are found on vertical, sheer surfaces in inaccessible places in remote spots around the world. But Peterborough's petroglyphs are different and considered sacred.

These mysterious petroglyphs are carved into an outcropping of smooth white, crystalline marble resembling a giant plate that slopes slightly to the southeast and is completely surrounded by dense forest. Deep crevices in the surface are thought to lead to the spirit world and an underground trickle of water is interpreted as a place where the spirit speaks.

No official dates pinpoint when these mysterious figures were carved, but it is estimated that sometime between 900 and 1400 AD nomadic Algonkians discovered the marble slab.

Using sharpened stone and bone tools they created their stories in stone. And, because none of these carvings indicate daily activity, they are thought to tell stories of a deep spiritual nature about the culture and beliefs of those ancient nomads.
Fast forward to the late 20th century. When stories of this unique rock became publicized around the world, the Ontario provincial government declared the site of unusual historic interest.
In brief consultations with representatives from the nearby Curve Lake First Nation, they stepped in to protect the carvings by incorporating them into a provincial park. When they started to show signs of decay from algae and acid rain, they were preserved in a climate-controlled glass house while the surrounding park was left as a boreal forest.
"The glass house has proved controversial," said Anne Taylor, an Ojibwa and the Curve Lake Nation cultural archivist. "We believe that everything returns to nature. Originally the rock art was covered with moss to protect it. We could push aside the moss and see the pictures. Maybe glass and steel were not the right materials to use and we believe that the building doesn't really face east, which is our custom."
"But," she adds, "the rocks are a teaching place. You can feel their knowledge. People come from all around the world, searching for something missing in their life. It's a good place!"
Signs within the park request that visitors are quiet and respect the sacred rocks. Photography of the rocks is forbidden, but Elders are allowed to burn sage, cedar, sweetgrass and tobacco on an offering rock in sacred ceremonies within the glass house.
Curve Lake Nation and Ontario Parks have a unique partnership. Curve Lake Nation is the principal custodian of Petroglyph Provincial Park and tribe members are the official caretakers of what they proudly refer to as their Kinomagewapkong or Teaching Rocks. Their Petroglyph committee works with Ontario Parks. Students from the reserve are in charge of the front gate and work on park maintenance.
The small gift shop sells handcrafts made by members of the Curve Lake Reserve, and the Learning Centre, which displays information about the Ojibway Medicine Wheel, is run by Parks Canada.
To preserve the park as serene and quiet retreat, there are no food stands, just hiking trails meandering through surrounding forests, wetlands and rocky ridges.
Petroglyphs Provincial Park is located at 2249 Northey's Bay Road in Woodview, Ont. Call 705-877-2552. The park is open until Thanksgiving daily from 10 a.m. to 5p.m. Special evening programs are held every Tuesday and Wednesday through July and August.
Previous article
Next article