Share:
Share:
Evergreen Brick Works: Rethinking space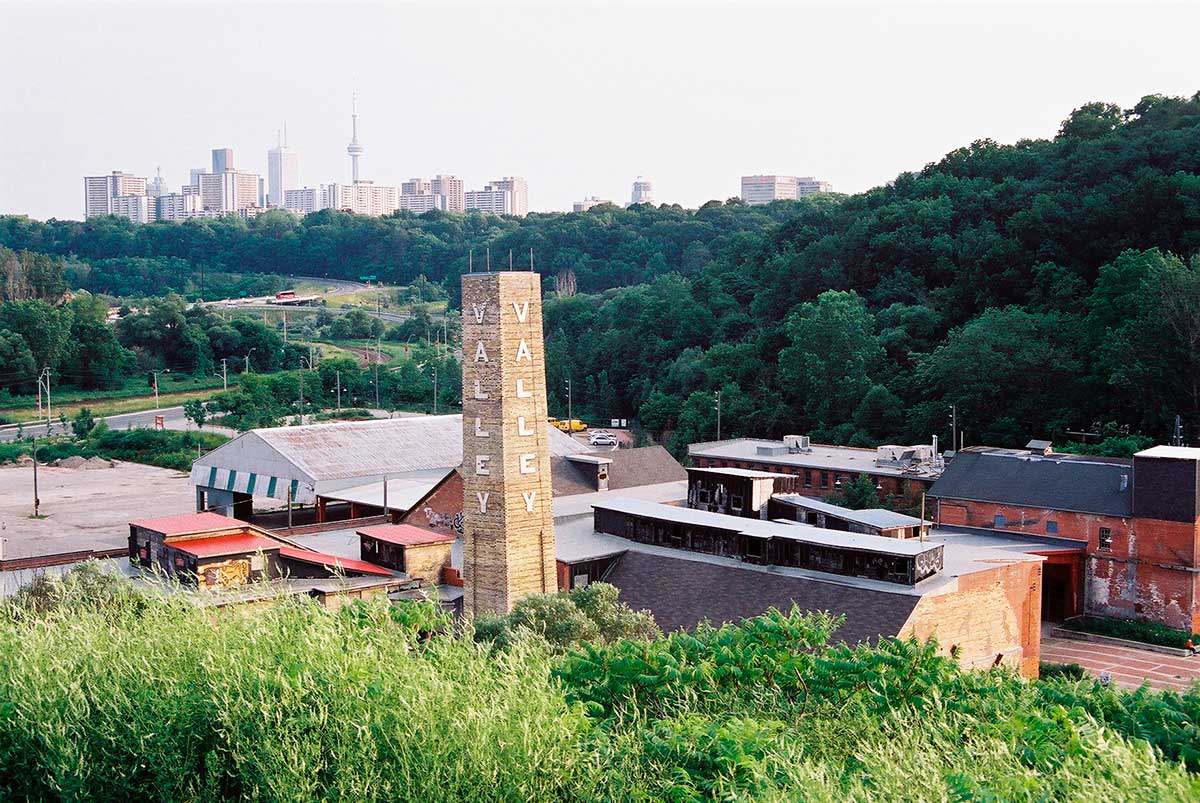 "LEED (Leadership in Energy and Environmental Design) is an international green building rating system developed in 1998 by the U.S. Green Building Council to provide standards for environmentally sustainable construction."
By


Robert Plitt and Sean Fraser
Buildings and architecture, Environment
Published Date:15 Nov 2007
Photo: View of the Don Valley Brick Works site, looking south (Photo courtesy of Evergreen)
Evergreen – a national charity – builds the relationship between nature, culture and community in urban spaces. With its revitalization of Toronto's Don Valley Brick Works, Evergreen demonstrates that heritage conservation and adaptive reuse are essential to creating sustainable cities.
In 1889, John, William and George Taylor founded a brick works north of the Don River. Their operation featured a quarry, buildings and a series of kilns. As technology improved and production increased, the operation evolved and expanded to meet the needs of the growing city. Following the Great Fire of 1904, many of Toronto's new landmarks were built with bricks stamped "DVBW." Over its 100- year history, this facility became Canada's largest and most successful brick works.
Following its closure in 1989, the 16.4-hectare (40.5-acre) property was expropriated by the Toronto and Region Conservation Authority (TRCA). From 1994-96, the site's quarry was regenerated as a natural heritage area – featuring wetland, meadow and forest. The industrial pad at the southern end of the property – consisting of 16 heritage buildings, numerous kilns and brick-making machinery – was essentially abandoned. In 2002, the city designated the Brick Works as a heritage property under the Ontario Heritage Act.
Evergreen approached the City of Toronto in 2002 to discuss options for redeveloping the site. In partnership with the City and the TRCA – and with significant financial contributions from the federal and provincial governments, and founding patronage from Robin and David Young – this concept has evolved into a $55-million environmental education centre. Evergreen Brick Works will promote new approaches to sustainability, interpret the cultural and natural history of the site and involve some of Canada's leading socially responsible non-profit organizations in educating communities about the importance of nature in cities. In addition to administering the provincial funding, the Ontario Heritage Trust is ensuring the site's long-term protection through a conservation easement.
The project will reuse over 90 per cent of the site's existing building material and feature a range of green-design technologies that will model sustainability by minimizing energy and water consumption, carbon imprint and waste. Working with the Canada Green Building Council, Evergreen Brick Works will inform the development of environmental performance criteria for LEED projects that have significant heritage and adaptive reuse components. A new building, rated LEED Platinum, will be constructed to house offices and classrooms.
This juxtaposition of old and new is a central theme of Evergreen Brick Works – when you rethink the past in a fundamentally different way, you can invent a new kind of future. For more information on this project, visit www.evergreen.ca.
Previous article
Next article
Photos © Ontario Heritage Trust, unless otherwise indicated.
Photos © Ontario Heritage Trust, unless otherwise indicated.