The proof is in the pizza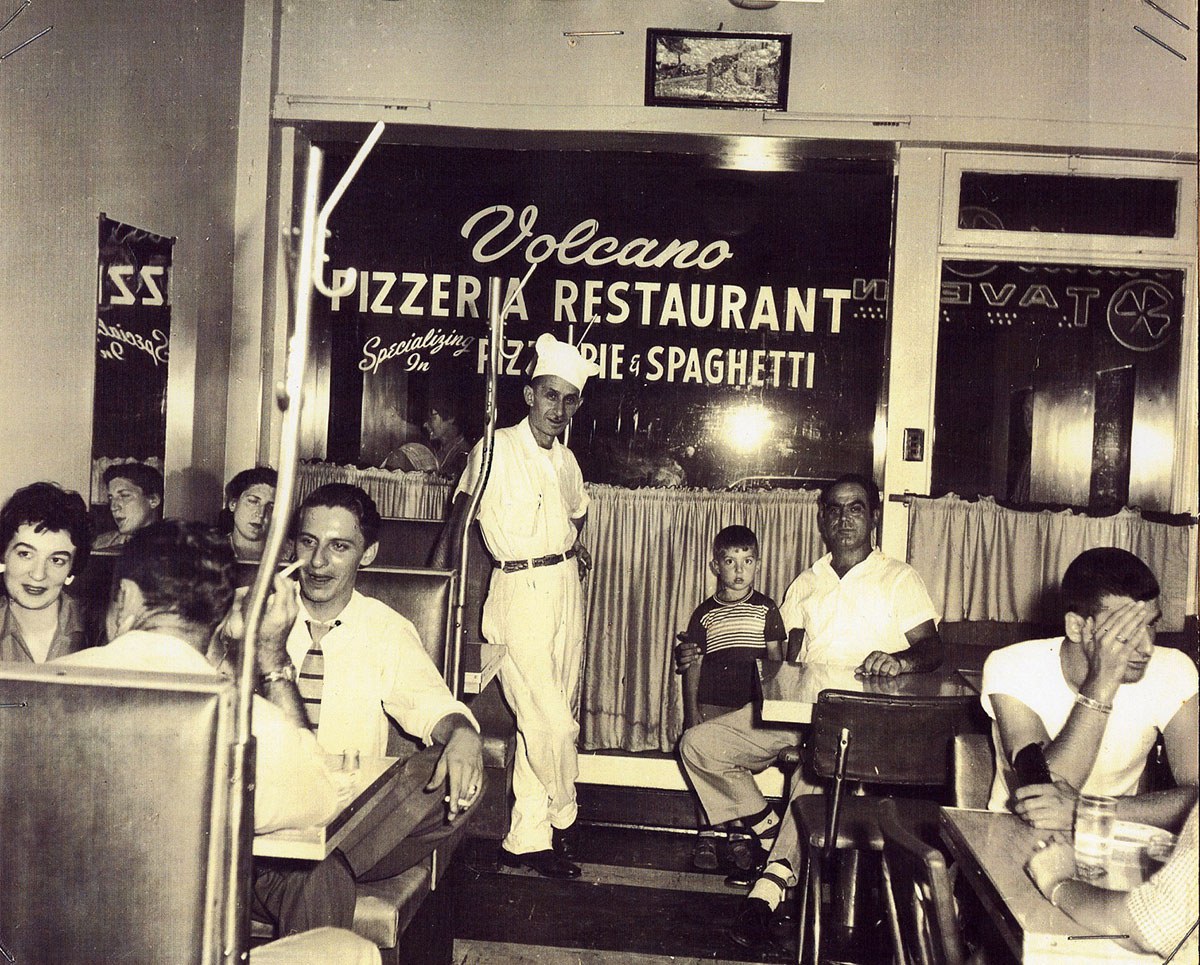 "On July 19, 2017, Erin Semande spoke with Joe Ciaravino. The following contains excerpts from that interview."
Around the lunch table at my office, I talk a lot about my experiences growing up outside of Windsor, Ontario – working at Chrysler, being a border city with Detroit, and some of the local specialties, in particular, pizza. Windsor-style pizza is unique to the region and has been a mainstay in my life – family parties, lazy Friday nights and even the midnight snack at many Windsor weddings. Since moving to Toronto, I've noticed how often my friends transport a frozen par-cooked pizza back home with them. I've come back from Windsor myself with a king-size pizza in the trunk of my car on more than one occasion. I often get asked what makes this pizza so special.

I had the opportunity to speak with Joe Ciaravino, President of Antonino's Original Pizza Inc., to get to the bottom of the hype. Joe knows Windsor pizza. His family opened Antonino's in 1959 and he started shredding cheese and assembling pizza boxes when he was about seven years old.

Joe credits the local whole-milk Uniondale Mozzarella by Galati Cheese with giving Windsor pizza its distinctive flavour. Other distinctive factors include canned mushrooms, shredded pepperoni and finely diced toppings, giving you the same flavour profile in every bite. The sauce (made from a secret recipe) is generously spread on the uncooked dough. The pizza is cooked on a stone deck on a thin layer of cornmeal, which results in a crispy, thin crust. This recipe and method of making pizza is common among many Windsor pizzerias, and it has a long history.The recipe purportedly originates with one of Windsor's oldest and most popular restaurants, Volcano Pizzeria, which was opened in 1957 under Frank Gualtieri and Eugenio Manza.
The tradition of Windsor-style pizza is thriving. Why is this? Joe said Windsorites are very discriminating pizza eaters (going so far as to call themselves pizza connoisseurs) that value a good-quality pizza. Par-cooked frozen Windsor pizzas have been shipped all over North America. When we spoke, Joe was in the process of shipping a pizza to British Columbia.
Windsorites can choose a number of independent Windsor-style pizzerias. Everyone has their favourite and "the best" is a hotly debated issue. Next time you are passing through Windsor, make sure you stop and enjoy a Windsor-style pizza – part of Ontario's culinary heritage.
Next article