The sustainability of the Franco-Ontarian culture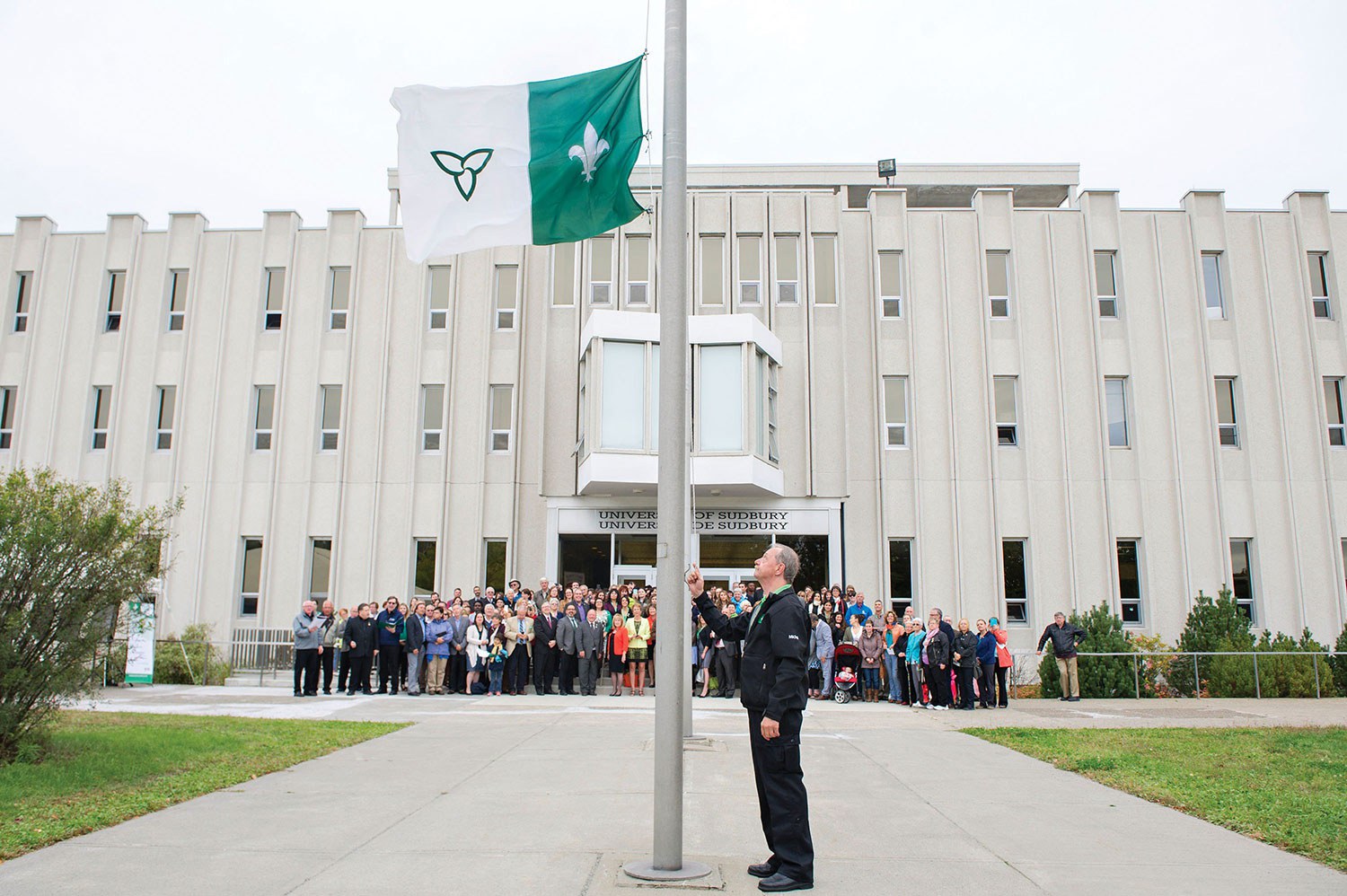 "Canada's 150th anniversary is an opportunity for the entire country to revisit its history in order to rethink its future."
For Groupe Média TFO, it is also a time to celebrate its 30th anniversary and to take stock of its track record as a public media company with an educational mission that has reflected Ontario's French-speaking community since its very first broadcast over the airwaves.
Since it debuted in the 1970s, TFO's French-language programming was created within the political and social context of identity redefinition by the country's minority French-speaking communities with the support of the government of the day. This most notably involved looking back at the very origins of the community and identifying both personalities and historical milestones in order to establish a set of recognized and shared cultural references. With productions like Villages et visages, Le lys et le trillium, Francoeur, Panorama or even Les Ontariens, which showcase francophone Ontario through the daily lives of its people, TFO has helped to nourish the collective memory and thereby solidified the Franco-Ontarian identity over the long term. For the first time, Franco-Ontarians discovered themselves on television from one end of the province to the other. Not only did TFO present the various francophone regions to Franco-Ontarians, but the channel also talked about them, their history and their challenges, and also offered them a platform where they could express themselves.
Thirty years later, through its rich programming and French language educational apps, TFO continues to tell and share stories intended to inspire members of the public by showcasing the cultural diversity of the country and francophones who are actively engaged in the community. After a digital shift that started six years ago, new technologies have served to support and amplify our mission to provide information and broadcast Franco-Ontarian stories. On our social media and digital platforms – which have now accumulated over 350 million views on YouTube – the community sees a reflection of itself and is able to share and exchange information.
Our Virtual Universe Laboratory (LUV) – the first virtual set to infuse the production of educational content with the most advanced technologies from the gaming industry – offers new, interactive, stimulating and engaging audiovisual experiences. This original alliance allows us to captivate the new generation by creating surprising and immersive environments that make the imagination of youth take flight. Through these new stories, we are also affirming a new modernity that reflects the current realities of Franco-Ontarians, their successes, their avant-gardism, their creative power and their audacity.
Driven by its digital, educational and francophone mission, Groupe Média TFO strives to develop a sense of belonging that stays with members of the public throughout their lives, in addition to developing Mini TFO and FLIP TFO capsules and series for younger children, the "Carte de visite" reports and interviews, TFO 24.7 or even #ONfr intended for seniors.
In just a few years, Groupe Média TFO became a veritable institution for over eight million Canadian households and is now part of the heritage and one of the symbols of the Franco-Ontarian community. TFO is proud of its francophone identity and shares it with all those who identify similarly around the world, in order to continue to promote our Francophonie and give more weight to recognizing the contribution that francophone communities have made to Ontario's influence, dynamism and vitality.
Today, one of the greatest challenges for the Franco-Ontarian community – which is often invisible, inaudible and scattered over a vast territory – continues to be assimilation. Language is therefore of vital importance to the population, regardless of age, in order to affirm its identity.
That is why we strive to represent the multiple accents of Canada's Francophonie and to export our content so that it can be shared with as many people as possible. There is also the power of stories: they last much longer than the lives that they feature, are transmitted from generation to generation and, when told properly, do not recognize any borders. One example of this is our docufiction Le Rêve de Champlain, which celebrates Samuel de Champlain's arrival in Canada and recognizes his journey to Ontario in 1615. This docufiction, which is now broadcast in Europe (France, Spain and Italy), now offers a showcase of one of Canada's great stories, which lies at the very heart of our identity affirmation.
With Ontario recently becoming an observer member of the International Organization of the Francophonie, the role of stakeholders such as Groupe Média TFO has become essential in order to make a difference and contribute to promoting our Francophonie. Books (54 original stories and illustrations in the context of the Boukili reading app), songs (traditional and contemporary), testimonials, series, educational capsules, nursery rhymes, games or even sketches offer an open door to the richness, values and heritage of the Franco-Ontarian community. Developed around the common cultural and social heritage shared by Franco-Ontarians and francophones in minority settings, these stories, which bring them together, ensure the sustainability of the Franco-Ontarian culture.
Previous article
Next article