Tools for conserving cultural landscapes
Cultural landscapes
Published Date: Sep 09, 2016
Photo: Cayuga's Ruthven Park, protected through a conservation easement, protects natural and cultural values – including significant First Nations heritage.
Landscapes may appear static but they are always changing. Whether by human or natural influences, the changes are constant and often important. So, how do we protect something that is constantly changing? How do we go from recognizing a site's significance to enacting the tools to protect it? What tools exist in the first place? In Ontario, protection can be approached from several directions, depending on the landscape and the level of protection being sought.
The obvious place to begin is the Ontario Heritage Act. Among other things, the act enables municipalities and the Minister of Tourism, Culture and Sport to list and designate individual heritage properties. It also empowers municipalities to designate Heritage Conservation Districts (HCDs), which protect landscapes encompassing multiple properties and structures. In Ontario today, there are over 120 HCDs protecting largely urban commercial and residential districts in over 40 municipalities – such as Barriefield in Kingston, Waverley Park in Thunder Bay, Ottawa's ByWard Market, King Street in Cobourg and Toronto's Rosedale. HCDs can be created over multiple jurisdictions to protect unique cultural landscapes, as is the case with the industrial HCD of Oil Heritage Park in Lambton County. An HCD can also be created for a single property, as is the case with Toronto's Fort York.
The Ontario Heritage Act also enables a municipality – or the Ontario Heritage Trust – to protect a property with a conservation easement agreement. An easement is voluntarily entered into, registered on title and is typically held in perpetuity. It prohibits and regulates activities that impact the heritage attributes of a property, and it creates a relationship that stewards and manages change in order to safeguard the site's heritage. Using this tool, the Trust has been able to protect such sites as the cultural landscape of a former provincial hospital in Smiths Falls at the Rideau Regional Centre, a complex of relocated agrarian structures at Country Heritage Park in Milton, as well as the layered history of Lansdowne Park in Ottawa and Ruthven Park in Cayuga. The latter example contains natural and cultural features – including significant First Nations heritage.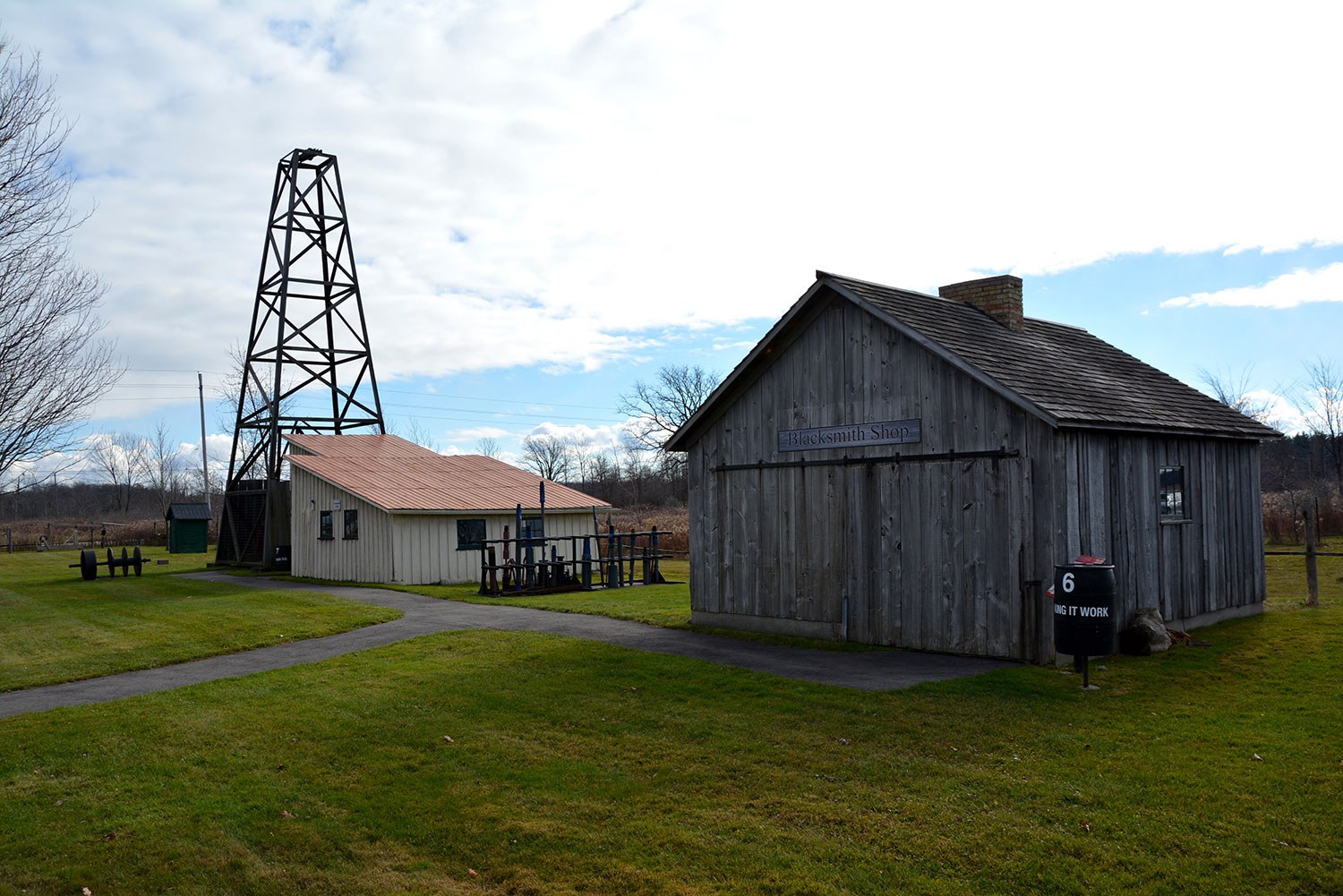 Heritage Conservation Districts (HCDs) can be created over multiple jurisdictions to protect unique cultural landscapes, as is the case with the industrial HCD of Oil Heritage Park in Lambton County.
However important all of these examples are, they represent only a small number of the province's cultural landscapes. Rural areas and industrial sites are under- represented, as are Indigenous sacred places. While using the tools available in the act may not always provide the best means of protection, a number of planning tools are available that have been used to create a formal system of protection for identified cultural landscapes. These include municipal cultural landscape policies, design guidelines, secondary plans, and official plan guidelines linked to the Provincial Policy Statement. Zoning bylaws can also be used to regulate new construction or protect views to and from important buildings or places. The Niagara Escarpment Plan, and other provincial plans, can be used to protect and control development in special areas (e.g., world biosphere reserve), which could be considered massive cultural landscapes in their own right, containing an untold number of individual cultural landscapes across many communities and jurisdictions.

La surface n'a été qu'effleurée sur la façon dont nous pouvons reconnaître les paysages culturels. Grâce à tous ces outils disponibles, il faut toujours envisager comment nous pouvons établir et appliquer de nouveaux pouvoirs de planification législatifs et outils de gestion adaptés aux paysages culturels. Si la trousse d'outils de Patrimoine ontarien était enrichie afin de fournir une méthodologie servant à désigner et à définir les paysages culturels de concert avec les Autochtones, un processus et un système pourraient être établis afin de reconnaître et de sauvegarder les paysages culturels sacrés et d'en assurer l'intendance. Nous pourrions intégrer le patrimoine naturel et culturel au niveau de la planification de l'usage de la terre pour contribuer à en assurer la désignation de manière simultanée plutôt qu'isolée.
Ain de sauvegarder les paysages, il faut tout d'abord être informé. La désignation et l'intégration des paysages culturels au processus de planification représentent l'outil le plus efficace et ces efforts contribueront à adopter de nouvelles politiques de sauvegarde pour l'avenir. Lorsqu'il s'agit de sauvegarder les paysages culturels, il n'existe pas de solution facile. Malgré leur utilité, tous ces outils ne constituent pas des mécanismes exhaustifs et ils ne peuvent pas obliger l'application de l'usage continu, des traditions ou l'évolution des paysages qu'ils visent à sauvegarder. Or, il s'agit d'un bon tremplin et ils continueront d'être le fondement de l'ensemble des outils de sauvegarde qui suivront.
Previous article
Next article