Repairing hearts: Innovations in cardiac surgery
Once considered off-limits to the surgeon's scalpel, a diseased heart is no longer an immediate death sentence.
In 1900, the medical community could treat only the symptoms of heart disease. Doctors offered digitalis to treat heart failure, oral diuretics to fight fluid retention brought on by heart failure and, from the 1930s, drugs to lower blood pressure. Various drugs were prescribed to improve heart contraction, reduce heart work and protect against blood clots, but rarely did this reverse cardiac damage. By mid-century, new surgical procedures were introduced to repair congenital and acquired heart disease conditions to which the innovative work of several Ontario surgeons – Drs. Wilfred Bigelow (1913-2005) and William Mustard (1914-87) in Toronto as well as Dr. Wilbert Keon (b. 1935) in Ottawa – contributed significantly. Their work ushered in the much-heralded era of open-heart surgery and corrective cardiac procedures for Canadians.
Until 1950, a handful of surgeons, including Dr. Gordon Murray (1894-1976) of the Toronto General Hospital, performed closed-heart surgery, operating on beating, blood-filled hearts to shut the holes in the heart walls of children or to split open the hardened heart valves of adults. But these procedures resulted in only limited success. Drs. Wilfred Bigelow and William Mustard led the next generation of surgeons who performed open-heart surgery by pioneering new techniques to tackle more complex, corrective cardiac operations with better results.
Dr. W.G. Bigelow and colleagues in hibernation research are grouped around an electro-cardiograph machine and cooling bath. UTA Varsity Graduate (Spring 1961), pp. 56-57. Photo: University of Toronto Archives (UTA), Robert Lansdale Photography Ltd.
In 1947, Bigelow began studying the effects of general hypothermia on the metabolism of the body, specifically examining how low body temperatures affect heart function. His idea was to cool the whole body, reduce the oxygen requirements, interrupt the circulation and then open the heart to repair the problem. He successfully introduced a hypothermia technique that cut blood circulation to the heart for eight minutes, thus providing a near bloodless heart for the surgeon and no brain damage for the patient. Bigelow remembers his colleagues' initial skepticism, writing that, "It was a blasphemy. This concept completely contradicted currently accepted teaching, which was to avoid any fall in body temperature." By the early 1950s, the medical community praised hypothermia as a simple and safe method to permit the surgical correction of uncomplicated heart malformations. Also during this period, as a spinoff of the hypothermia research, Bigelow and National Research Council engineer Jack Hopps developed an external pacemaker to resuscitate arrested hearts with electric stimulation.
At Toronto's Hospital for Sick Children, Mustard needed more than eight minutes to repair the damaged hearts of blue babies, who suffered from recirculating deoxygenated blood that turned their skin, lips and fingernails blue. Few blue babies lived to adulthood with this congenital condition. So, a method was devised to circulate and oxygenate the blood outside of the body while surgeons repaired a patient's heart defects. Mustard experimented using monkey lungs as a biologic oxygenator that connected to a blood pump. During the 1950s, he operated on 28 children using a monkey-lung oxygenator, but only three lived. He abandoned monkey lungs in favour of mechanical oxygenators and he reported greater patient success. In 1963, Mustard introduced a new blue baby operation for transposition of the great vessels, which became known as the Mustard procedure.
Founded by Dr. Wilbert Keon, the University of Ottawa Heart Institute opened in 1976 and soon became a leading research and treatment centre for cardiovascular disease. In 1981, Ontario's first angioplasty – a surgical unblocking of a blood vessel – was performed here. In 1986, Keon replaced Noella Leclair's failing heart with a mechanical one in order to keep her alive. She became the first patient in Canada to receive a Jarvik artificial heart. A week later, Keon replaced the device with a donor heart and Leclair lived another 20 years.
During the 20th century, surgery as a therapy expanded from simply cutting out disease to repairing damaged structures to later replacing body parts entirely. It was surgical researchers from Ontario with a vision of surgical possibilities – like Bigelow, Mustard and Keon – who expanded the boundaries in heart surgery by introducing bold, new techniques. As a result, thousands of Canadians benefit today from life-saving procedures made possible by innovations in open-heart surgery.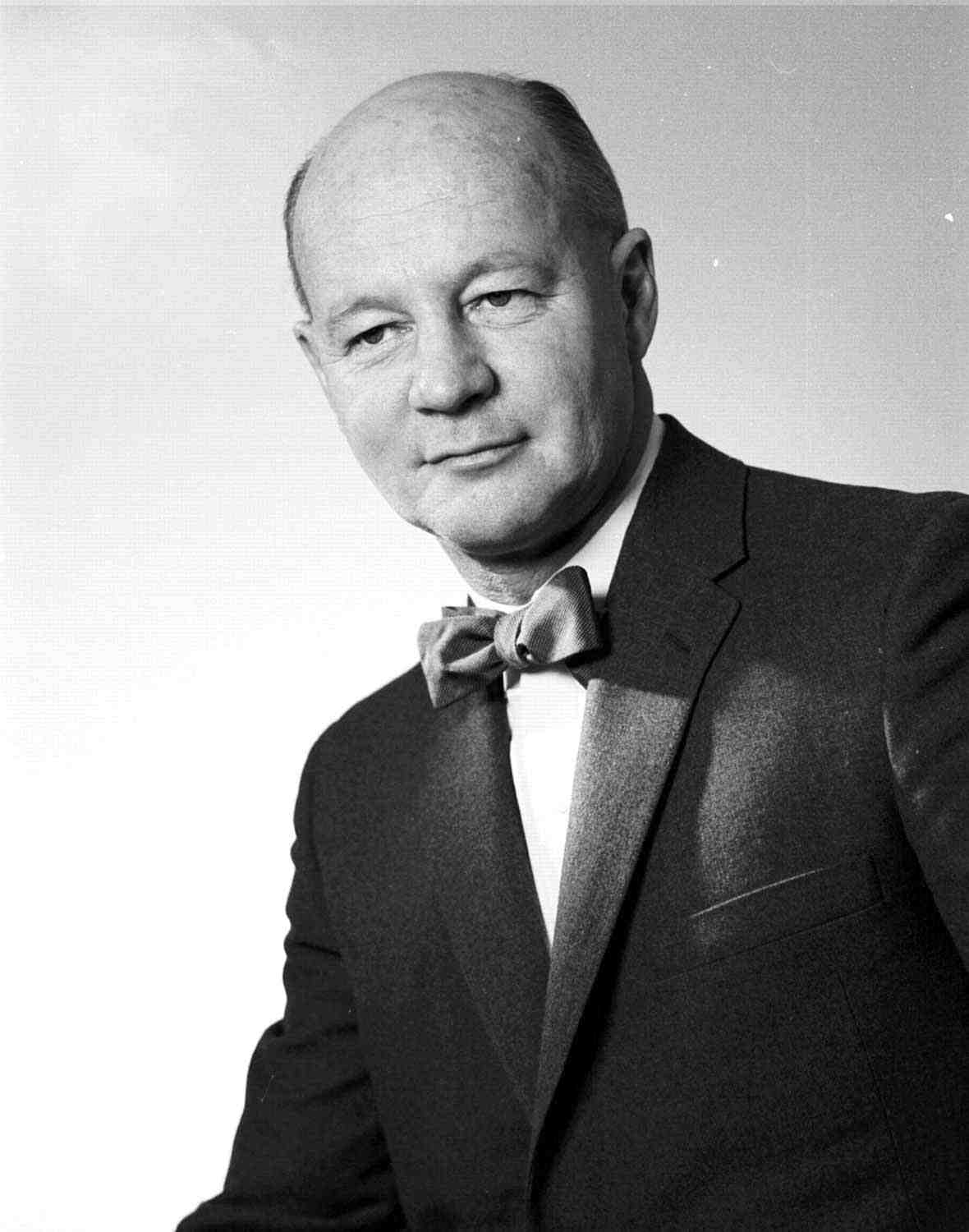 Photo: Dr. William Mustard (Photo courtesy of Hospital Archives, The Hospital for Sick Children, Toronto)
Previous article
Next article